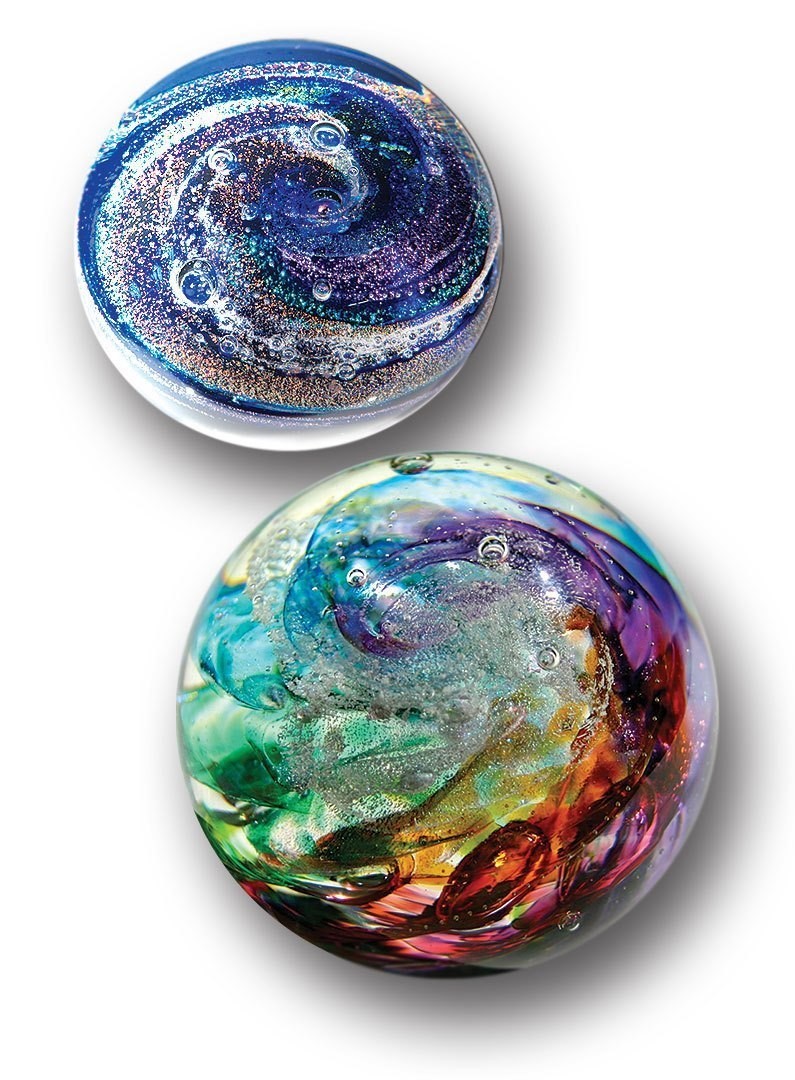 Sphere Hand Blown Crystal Memorials
00063
Product Details
The unique hand-blown glass sphere is a stunning piece that is an exquisite way to memorialize your loved one in your home. Made in the USA by specially trained glass artists, the special creation process utilizes a unique method to combine cremated remains with glass. This creates a stunning, hand-made, solid glass work of art that is as unique as the loved one it memorializes. Indeed, each piece is one of a kind - no two are ever the same.
Each art glass keepsake is handmade and therefore unique. The artist uses different blends of colors based on the choice of Dimensions, Infinity, Earth & Sky or New Dawn; however, since each piece is a unique and hand-crafted work of art combining a loved one's cremains, the overall look and color variations may vary.
Large Sphere: 4"
Small Sphere 3"
Available in Earth & Sky, Dimensions, Infinity and New Dawn.
Production time is 21 working days
Save this product for later