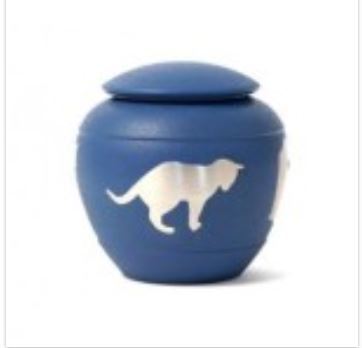 Silhouette Urns for Kitties & Bunnies
2890-94
Product Details
The Silhouette Cat Series are beautiful brass urns handcrafted into a work of art with four accented cat silhouettes that are inlaid around the center. The urns are etched and painted to a unique finish that provides an elegant tribute to a beloved pet. The Sienna and Shale finishes come with shiny brass inlays, the Fern finish comes with copper-plated inlays, and the Country Blue comes with pewter inlays.
The bunny urn comes in shale only with brass silhouettes.
4.5" x 4.5" Holds up to 20 Lbs.
The urn has an enlarged space between two of the silhouettes allowing for two lines of engraving.
Save this product for later