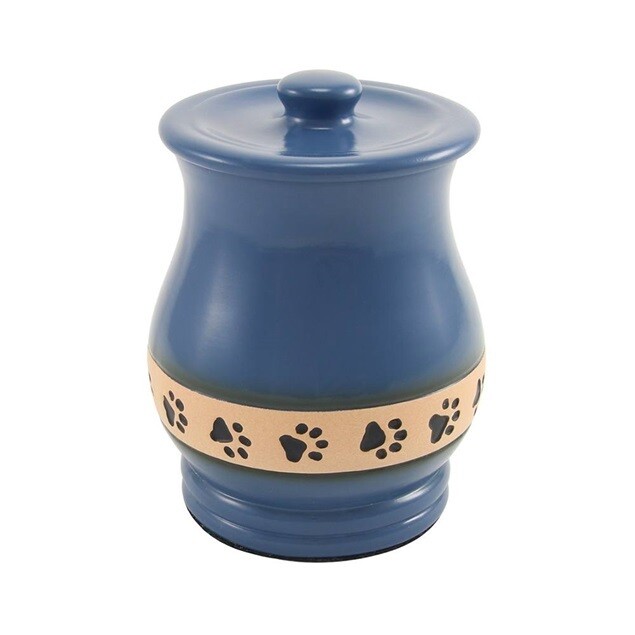 Pottery Paw Print Urns - Engravable
00097
Product Details
This pottery collection of pet urns features a natural feel from the smooth curves of the crafted ceramic material, earth tone hand-painted color with a glossy textured finish, and an encircling matte tan band detailing debossed paw prints. You will have peace of mind knowing your piece comes with a bag, tie, and gel glue, a knobbed lid, and a felt-lined bottom for protection. Engravable. Available in Brown, Blue or Green.
Petite: Holds pet up to 15 Lbs 5.3" x 3.9"
Extra Small: Holds pet up to 35 Lbs 6.2" x 3.7"
Small: Holds pet up to 60 Lbs 7.4" x 5.4"
Save this product for later