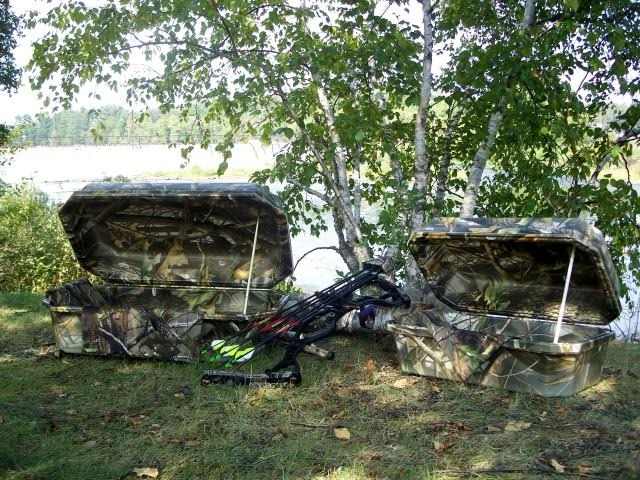 Pet Caskets Nature Series
SKU 00057
Product Details
Hoegh Caskets are made from high-impact styrene, a hard plastic compound that is water proof and crush resistant. The design and special sealant restrict water seepage and the intrusion of air. The casket is capable of serving as a casket/vault combination. Made in the USA.
All measurements are inside dimensions. To determine the best size for your pet, measure from the tip of the nose to the base of the tail for length. Measure from the knees to the top of the back for width. Measure from the outside of the shoulder to outside of opposite shoulder for height.

Nature Series Caskets

Available in 3 sizes and 3 styles; Basic, Comfort and Elite

#24: 24" x 12" x 9", Holds 21" to 24" long pet
#32: 32" x 16" 11", Holds 25" to 32" long pet
#40: 40" x 18" x 12", Holds 33" to 40" long pet
Basic: Casket without interior
Comfort: Casket with pad and pillow
Elite: Casket with deluxe pad and pillow
Casket colors include Realtree Camouflage on interior/exterior of casket. Pink and almond are solids. Realtree camouflage pad, pillow and optional blanket are available in Hardwoods Green, Max IV, Snow (white) and pink.
Save this product for later