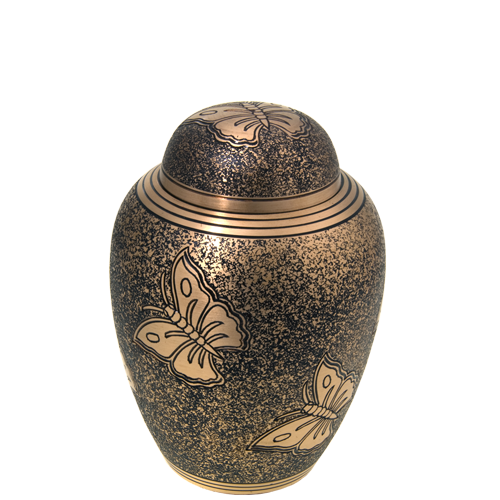 Golden Butterfly Urn
SKU 00080
Product Details
The Golden Butterflies Sharing Urn is beautifully made of solid brass and has a threaded lid for secure closure. It is decorated with a pleasant pattern of flying butterflies, making it an elegant way to honor a beloved pet.

Dimensions: 4.5" diameter x 6" tall
This urn will hold approximately 60 cubic inches of ashes .
Save this product for later