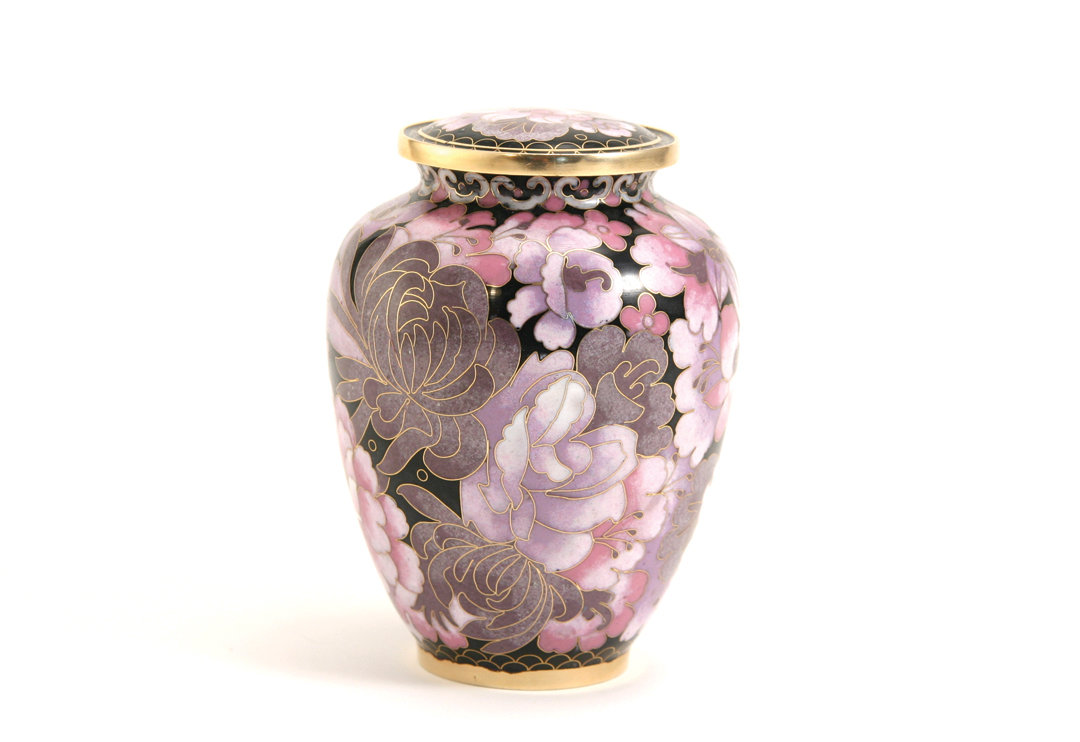 Cloisonne` Urns
SKU 00086
Product Details
These beautiful Cloisonné urns feature elegant designs and rich color that transform them into a unique works of art. Cloisonné is a sophisticated handcrafted art form involving delicate patterns of copper and the careful application of several layers of enamel color on the brass urn.
Floral Blush Urn
Traditional: Holds up to 35 Lbs 5" x 4.6"
Elite: Holds up to 40 Lbs 5.9" x 4.3"
The Cloisonné Kitty urn feature silhouettes of two kitties that are carefully blended into a background of complimentary colored leaves and flowers. 5.9" x 4.3". Holds pet up to 15 Lbs. Available in brown.

Save this product for later