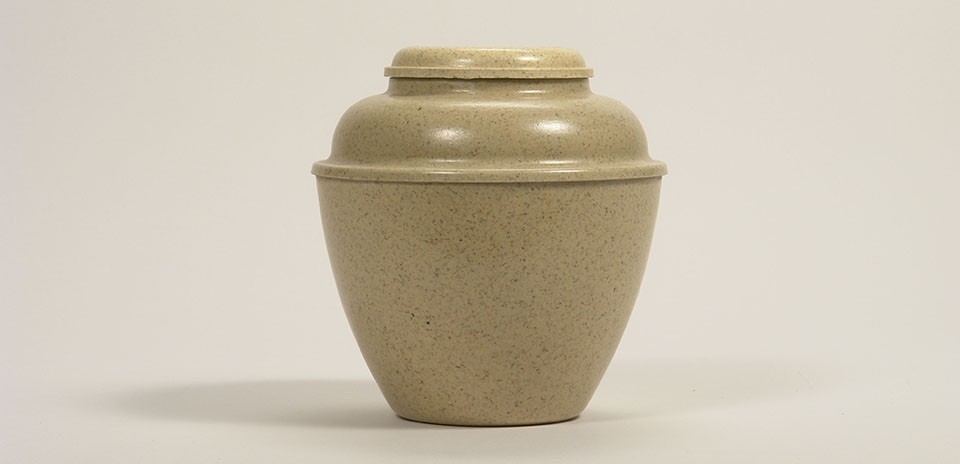 Biodegradable Urns
00016
Product Details
Special Bio-degradable Urns made by PawPods, for a keepsake or burial. Children & Adults alike enjoy decorating the urn in remembrance & healing of their loved pet companion. These special Urns allow all family members to use creativity as part of the healing process as they paint the pet's name and any pictures on the urn and have their own private ceremony to say goodbye to their beloved pet.
All Pods are constructed from 100% Eco-Friendly materials of Bamboo and Rice Husk, and are completely biodegradable. The Pods are aesthetically pleasing and very durable. a multi-step process in the construction of each Pod to ensures a quality, high end product at an affordable price.
The urns degrade in 3-5 years after being introduced to the environment.
Eco-Friendly Pet Burial Pod

Teaching aid for parents, helping children learn about pet loss

Honoring pets while respecting our environment
The Fish Paw Pods are suitable for small to medium size fish such as Gold Fish or Beta Fish and measure 4.75" x 2.9" x 2"
The Mini Paw Pod is suitable for birds, hamsters, lizards, rats, etc. and measures 8.5" x 4.5" x 3".
The Micro Paw Pod is suitable for Gold Fish, Beta Fish, Hermit Crabs, Dwarf Hamsters, mice, etc. and measures 4" x 4" x 2".
The Small Paw Pods are suitable for Guinea Pigs, Ferrets, Birds, Lizards, Rabbits, etc. and measures 10.5" x 6.5" x 4.5".
The Medium Paw Pod is suitable for cats, small dogs, rabbits, etc. and measures 18" x 12.5" x 8".
The Large Paw Pod is suitable for medium sized dogs, large cats, etc. and measures 26" x 18" x 10".
The Classic Urn is suitable for cremains of larger cats and dogs, and will hold an 80 Lb pet. 5.6"L x 5.6"W x 6.3"H
The Heart-Shaped Urn is suitable for cremains for larger cats and small to medium sized dogs and holds up to a 55 Lb pet. The Heart- Shaped Urn is designed to hold the mini urn to create a more substantial memorial . 5"L x 5.6"W x 3.4"H
The Mini Urn is suitable for smaller animals such as cats, rabbits, and ferrets, and will hold the cremains of up to a 15 Lb pet.
3.5"L x 3.4"W x 3"H
Burial Instructions:
When laying your pet to rest, make sure to bury the Urn a minimum of 1 foot below the earth's surface. Once your pet is laid to rest, back fill the resting place so that there is approximately 3 inches of soil mounded above grade level. Then place your seeded leaf on top of mounded dirt and cover with an additional 2 inches of soil.
Save this product for later